Welcome to Oleo Acres Farrier Supply
Your best source for Farrier Supplies and Equipment in Colorado! We are proud to offer you a large selection of quality farrier supplies and equipment, from Anvils to Welding Compounds and everything in between! Here you can find the name brands and manufacturers you are already familiar with, buy them securely online with our shopping cart and have them shipped right to your door. If you have questions about the items or our service, please don't hesitate to call us at one of Colorado local numbers listed below or at 1-800-994-OLEO (6536).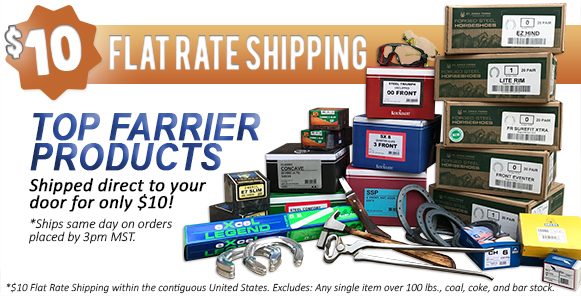 Featured Product

CODY JAMES DYMONDBACK RASP
Fast and efficient tool to smooth out a hoof!